The horses belong to the family
Here you will find a selection of riding activities that you can enjoy during your stay on Can Paulino or as an external visitor – children from 3 years old.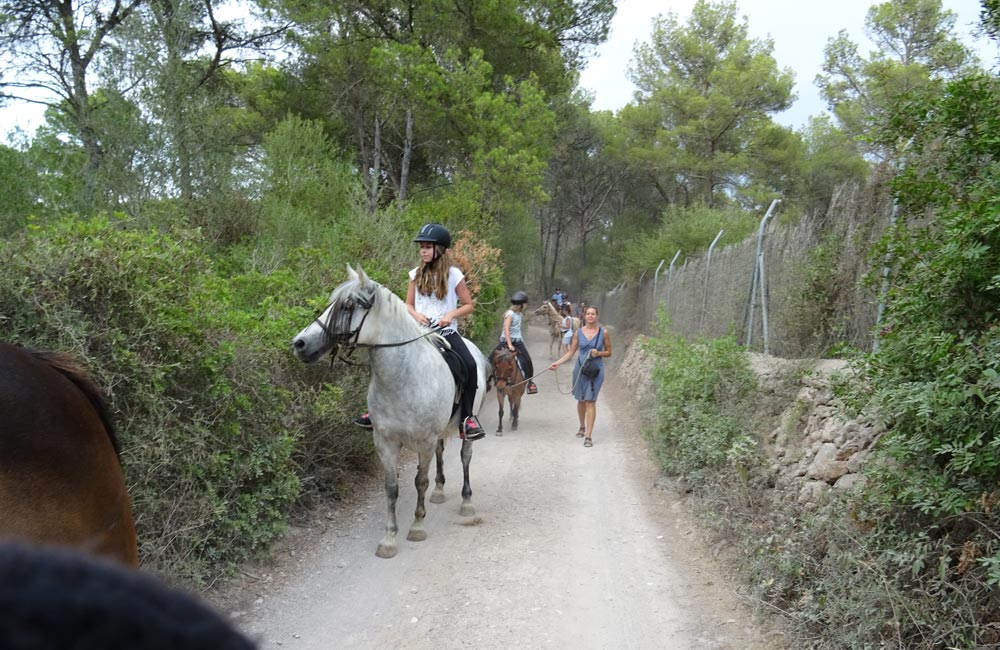 Guided rides
These rides are designed especially for children from 3 years and lead through the beautiful Mallorcan landscape. The horses are led from the ground.
Countryside 1,5 hours:
€ 80 (1 person)
€ 60 (from 2 persons)
Can Paulino horseback riding